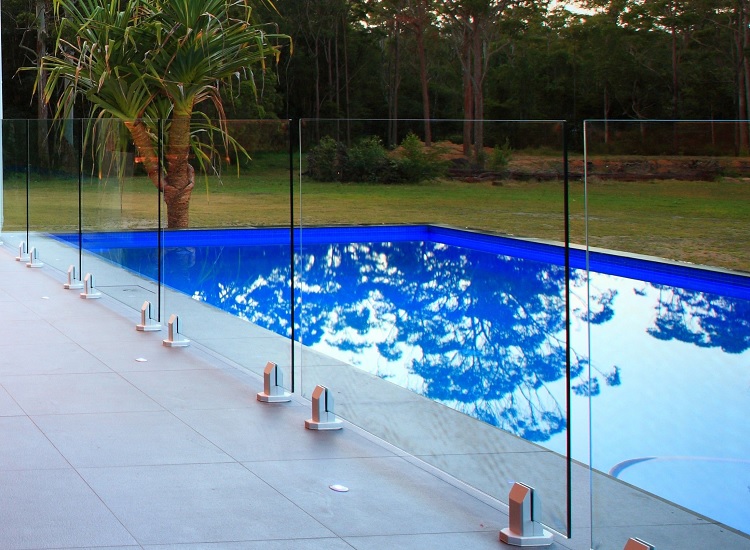 Secure Your Swimming Pool With An Attractive Glass Pool Fence
Due to our hot climate and long summers, swimming pools are popular throughout Australia. However, there are a few rules and regulations that you have to be aware of when it comes to pools, especially with respect to pool fencing. Australian pools must be enclosed by a fence that meets a range of technical specifications.
When it comes to securing your pool in accordance with your local laws, glass pool fencing is a great choice. It looks good, is strong and durable and is easy to maintain. Glass fencing comes in a few different styles, which we will look at towards the end of this article.
But first, let's have a closer look at the regulations you have to follow when securing a swimming pool in Australia:
Australian Pool Fencing Rules & Regulations
*Note that this is only a broad overview of the Australian pool fencing regulations. Local rules may vary, so make sure that you check with your local authorities.
Most of the rules that are standard throughout Australia are concerned with enclosing swimming pools with a secure, non-climbable fence that meets certain technical specifications. These include:
All pool fences in Australia need to be at least 1200 mm high to make them difficult to climb over.
All pool fences should contain a gate that opens in the outwards direction. That is, away from the pool, not towards it. All pool gates should be self-closing, and they must be the only access point to the pool area. There must be no doors or other gates leading into the pool area.
The pool gate latch needs to be at least 1500 mm off the ground to prevent children from opening the gate when they're not supposed to.
The fence should be no more than 100 mm above ground level all the way around.
These are a few of the most common rules. However, every state has other rules concerned with the placement of pool fences, their size and shape and exactly what sort barrier the fence needs to provide. Read your local regulations to find out more.
Using Glass To Create An Attractive Pool Fence That Meets Your State's Requirements
One of the best things about using a glass pool fence is that they are very easy to install while meeting the relevant technical requirements. Glass is a smooth, strong material which can't be easily climbed or broken, which means that it can be used to effectively secure your swimming pool.
Add to this that fact that glass pool fences are among the most stylish, modern choices on the market, and you've got a recipe for success!
Final Word
Glass really is the ultimate pool fencing material. Glass fences come in a range of different shapes, sizes and styles, which means that you will be able to find one which meets your needs and which suits your outdoor space.
Speak to your local glass fencing business to find out how you can use an attractive glass fence to secure your swimming pool!